CALCUTTA IS MY MOTHER
Abandoned at birth in Calcutta, India, Reshma was adopted only after the child her parents were supposed to adopt died.
In the film, Reshma returns to her city for the first time in 35 years in searching for cultural connection. What she finds is an unraveling of the story her adoptive parents were told and heavy amounts of grief due to all she lost through adoption.
Reshma is devastated by her losses but determined to persevere and discover the truth behind her international adoption.
Michael Hirtzel, Producer/ Director/ Editor
Originally from Portland, Oregon, Michael Hirtzel runs his own production studio; Love42 Productions is based in Waxahachie, Texas. In addition to being a Director of Photography and Editor, he has a MA in History and is a History Professor and Curriculum Writer.
Michael has traveled and filmed all over India, including a 4000 mile railroad journey exploring the country through the lens of his cinema camera. He has a deep love and respect for India's people and Indian Culture, and finds capturing these elements on film, absolutely fascinating.
In his educational work he has tirelessly promoted access to useable social studies knowledge for low income students in Dallas' poverty stricken South Oak Cliff District. Michael is also very active in social causes involving the disabled, as his youngest child was born with a limb disability, and he himself suffers from Ankylosing Spondylitis.
Reshma McClintock, Producer/ Co-Director/Subject
Reshma Mcclintock is an international adoptee from Calcutta, India. Raised in the US in an exclusively white family, Reshma has experienced, first hand, the complexities all international adoptees face regarding identity, loss of culture, and a deep longing to become familiar with the missing pieces lost due to adoption.
Reshma is an avid speaker, writer, and advocate for all adoptees. In November of 2015, she created and launched a website as an exclusive platform for adoptees to share their stories and raise the voices of adoptees around the world; in its first few months DearAdoption.com has created a powerful movement within the adoption community.
DearAdoption.com has had nearly 50,000 new visitors in less than 4 months and has proven society is ready to listen to adoptees as the best resource on adoption.
Director of Photography/ Cinematographer: Jeffrey Alexander
Jeffrey Alexander was born in Buffalo, New York, and currently lives wherever his camera and documentary work takes him.
After graduating college, Jeff joined the Army and served as a Combat Cameraman in both the Iraq and Afghanistan during Operation Enduring Freedom. When Jeff returned he worked at CBS Atlanta, then went on to earn a Master of Fine Arts at the University of North Texas.
Since that time, Jeff has been using his experience and degree to serve in various roles during the production of multiple reality tv shows and documentaries.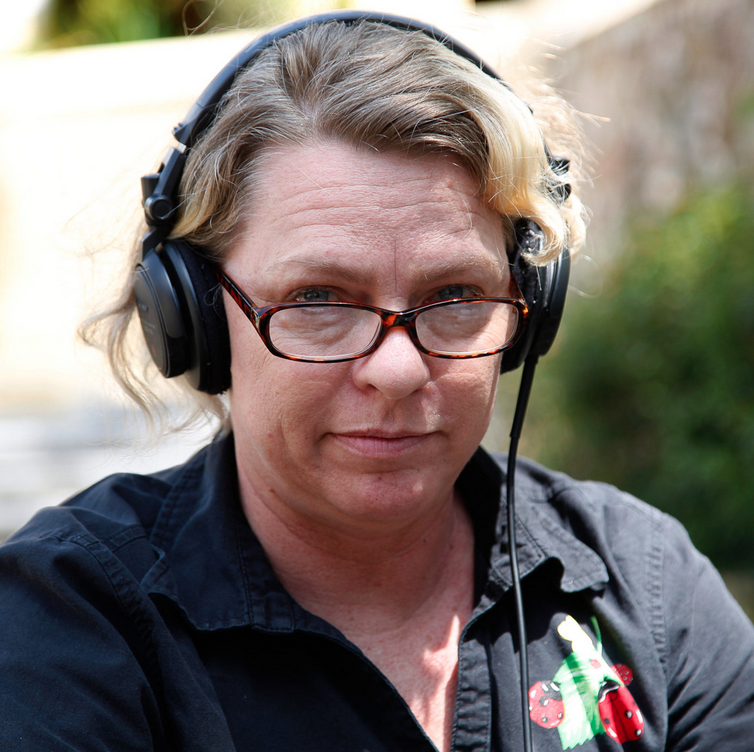 Co-Producer / Sound Technician: Sharie Vance
Sharie Vance is a Producer, Director, and Sound Engineer based in Denton Texas. She is also a Professor at the University of North Texas, where she teaches multiple classes on documentary filmmaking.
Her research interest are human rights, women's issues, historical figures, and subcultures. She has traveled extensively to international locations such as Cuba, and Mexico to film.
Sharie has completed several documentary films as a professional and as a student. She is a native Texan, mother of four, and grandmother of five.